YOUR SATISFACTION IS OUR PRIORITY
Your Perfect Restart Awaits
Vicente's Irrigation and Landscaping
Are You Looking for Landscaping Company In Surprise, AZ?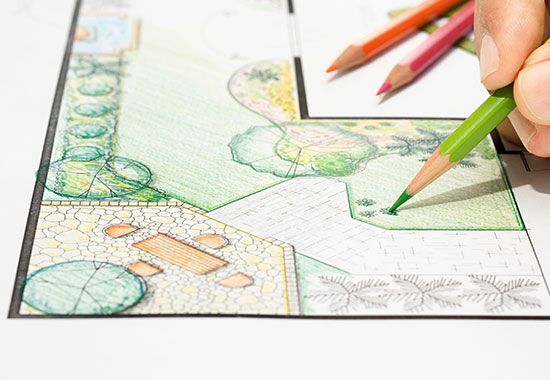 If you're looking for reputable landscapers in Surprise, Sun City, Sun City West, Glendale & Phoenix, AZ, get in touch with us. We've been providing excellent landscaping services to clients in Phoenix and the surrounding areas since 2012. We are a full-service landscaping company. If you're looking for a residential or commercial landscaper in Surprise, AZ, we have the skills and experience to get any landscaping job done right.
Experienced and skilled landscaping team in Surprise, AZ
We are committed to ensuring customer satisfaction to the fullest. If you're looking for a team of local landscapers near me, you can rely on our team of experienced and skilled professionals to get any landscaping job done. Whether it's installing pavers, turf, irrigation systems, gravel, or assisting you with landscape design, we are the team that will provide you with the services you need. We not only ensure the highest standards of craftsmanship but also provide our customers with the highest quality in materials for the best results.
Fully licensed, bonded, and insured
Don't entrust your property to just anybody. You should look for a 'fully licensed landscaper near me'. That's exactly who we are. We are fully licensed, insured, and bonded. Our team adheres to the strictest standards of safety to ensure safety on your property both during and after the job is completed.
We offer a wide range of services to meet the varying needs of our customers in Surprise, Sun City, Sun City West, Phoenix, Goodyear, Peoria, Buckeye, and El Mirage, AZ. No job is too big or small for our team. We'll get the job done on time and within budget.
Are you searching for 'residential landscaping companies near me'? Are you looking for big landscaping companies for a commercial project? Get in touch with us now. We'd be happy to discuss the details of your project and get started right away.
Your Garden
Can Look Amazing! Eco Friendly
As we provide our services we strive for not only the best results but as well as taking care of our planet as well. Ethical
Here at Vicente's Irrigation and Landscaping, we take our ethics seriously! Part of working for the community means being part of it as well. Maintained
Always looking to continue making good relationships with our new and existing clients. Efficient
We take pride in our work, and we make sure that all boxes are checked by the end of the day! Safety
Although we know how to get the job done quickly and efficiently, we also do it in the safest way we can! Clean & Tidy
Your yard will look cleaner than it's ever been after we're done with it!
We hired Vicente to install an irrigation system and a paver patio in our backyard. They did an awesome job! They were very diligent and conscientious about their work. They were a pleasure to work with and really listened to our concerns. It turned out great! They were fair and honest with their bid. They went above and beyond our expectations! We highly recommend them!
Linda L

We hired Vincente and Hugo to come and install artificial grass in our backyard, install an irrigation system in the back and front, and change some other landscaping. They did an AMAZING job! They were quick and efficient and the final product looked amazing. Even though we kept changing things with what we wanted planted in front, Vincente was extremely patient and knowledgeable. Their prices were better than any of the other quotes we had and they were very honest about what the money was going to. They are hard working people and we will be calling them again if we have any other landscaping projects that need to be done.
Jessica Moore

Vincent and his team did an incredible job landscaping our back yard! We had them install irrigation for some fruit trees and shrubs, a small area of grass and an extended paver brick patio. We love how it came out!! Being new to AZ, Vincent answered all our questions and provided great recommendations. He was respectful and very communicative throughout the job, letting me know when to expect him and his team to arrive each day and checking in before leaving each night. I'd definitely use Vincent again in the future!
Chris Pitman

Vicente's irrigation and landscaping is very knowledgeable on irrigation systems I had gone through 2 other irrigation systems from other companies and was not cutting it! I called Vicente and he told me the issues,the water main had soldering in it and was blocking water from coming in. I appreciate your hard work!
Piper Matt

We have used Vicente"s Irrigation and Landscape twice for our backyard design. I honestly can't say enough good things about this company! They are professional, they are kind and their attention to detail goes beyond any expectations you have. They really listen to what you want and bring your ideas to life. The workmanship is outstanding and you won't find better pricing for the work they do! I would highly recommend this company, they are worth the wait!
Sarah Beaulieu

Backyard landscape design.
I highly recommend using Vicente's services
I asked him to come out and give me a quote Vicente came out in the evening after a hard days work. I told him what we wanted to do, he was very thorough on his measurements and listened to what we wanted he is very patient and understanding very professional and personable Vicente and his crew are very hard working and their attention to detail was awesome.They left everything tidy and clean after the project was done! You get what you pay for and that's quality he has fair pricing and will walk you through what's going to take place. Communication through the whole process was awesome! Every question I asked he responded. If he doesn't respond to you right away remember he's also in the field grinding away so please be a little patient you won't be disappointed with the results! We will be repeat customers that's for sure! Thank you again!!
Walter

Beyond amazing! Love love love the work these guys did. We already have them scheduled for another quote to do more! Thank you guys!!!
Brin and Manuel Martinez

Outstanding job laying Travertine. Beautifully done! Installed over 200′ of irrigation and 100′ of low voltage lighting. Flawlessly done with no issues. Palm Trees planted and look fabulous. This is my "go to company" for any and all future landscape projects. Thank you Vicente to you and you team…excellent work!
Mike M

Vicente's irrigation and landscaping did and amazing job on installing some pavers to extend my current patio. I couldn't have been happier with the results I would highly recommend them for any of my projects!
Hohn Pratt

Vicente and his father did an amazing job on my paver patio. They gave me the best bid out of 5! Very talented people.
Carol Givens

Vicente & his crew did everything I wanted, they knocked it out of the park. He was very respectful, professional & pays attention to detail. He actually listened to what I wanted. I Highly recommend him, you can't heat his princess either.
JAY JAY

Very Detail oriented did my pavers amazing outcome.
Justin Croos

Vicente turned our backyard vision into reality. Can't say enough good things about how are backyard turned out, and how much it increases our enjoyment of our home. From the hardscape to the irrigation, vegetation, lighting, and custom fire pit and barbecue grill island, all the work is top notch. Highly recommend.
Ben Campasino

Vicente's irrigation and Landscaping did an amazing job on my patio extension! They came out gave me the best bid and had the job finished in almost 2 days!
I would highly recommend them to others.
Andrew McDonald

We had Vicente's Irrigation and Landscaping do an extensive landscaping on our new back yard including irrigation system. They did an outstanding job, we were pleased with the job and would enthusiastically recommend this company to anyone requiring any landscaping. We would hire them again in a heartbeat.
Arnold Hickey

Very professional and efficient! Absolute Pro's! I would and will have them do more work in the future. Thank you Vicente!
David Hatfield

Vicente and his crew came out and did an irrigation system for me and replaced and that black flimsy pipe with pvc pipe installed commercial timer and new valves. My old system had so many damages I couldn't have been more pleased with their services they gave a me 1 year warranty on all their parts and labor I highly recommended them!
Amanda Moore

They did a great job. Very happy with their work.
joanne B

Great work, great communication, and great price! Will recommend and use again.
Jorie Thompson

The very best!
John Peral

Very good service quality work I love it !!!
Erica Cortes

Would definitely hire again!
Maritza Morales

Not only do they do great work but they'll go/drive anywhere even though they're located in surprise & you name the time & day & they'll make it work.
juaNitO meNdozA

Get Professional Services. Call Us Today!